DIVINE MERCY DAILY REFLECTIONS (Jesus speaking to St. Faustina in bold print; from the Diary of St. Faustina)

Jesus the Teacher
Part Two of Conference
Conference on Sacrifice and Prayer.

You must be annihilated, destroyed, living as if you were dead in the most secret depths of your being. You must be destroyed in that secret depth where the human eye has never penetrated; then will I find in you a pleasing sacrifice, a holocaust full of sweetness and fragrance. And great will be your power for whomever you intercede (Diary, 1767).
My Prayer Response:
Lord Jesus, help me surrender to the depth of my being to You. I want to cross out my self-will like St. Faustina did (see Diary, 374) with a big X and do Your will as a living sacrifice pleasing to You (see Rom 12:1).
Office Hours
Monday - Thursday
8:30 am - 4:30 pm
Closed Noon - 1:00 pm for lunch

Friday:
8:30 am - 11:30 am
Mass and Confession Times
OUR LADY OF THE LAKE
Mass Times
Saturday Mass: 4:00 pm
Sunday Masses: 7:00 am & 11:00 am
Monday: NO MASS
Wednesday Mass: 12:10 pm
Friday Mass: 6:30 am

Confession Times
Saturday: 3:00 pm - 3:50 pm
Sunday: 6:30 am & 10:30 am
Wednesday: 11:40 am
Friday: 6:00 am

ST. MARTIN DE PORRES
Mass Times
Sunday: 9:00 am
Tuesday & Thursday: 5:30 pm
First Saturday of each month: 9:00 am

Confession Times
Sunday: 8:30 am
Tuesday & Thursday: 5:00
First Thursday of each month: 11:45 am
First Saturday: 8:30 am
A Message from Father Buddy
Father Buddy's Re-Assignment 2023
Please click here to read Father Buddy's Re-Assigment letter.
Important Message to all Parishioners
If you know that one of your friends or loved ones is nearing death, or was recently diagnosed with a terminal illness, please notify the parish office immediately so that we can make an appointment to administer the Sacrament of Anointing of the Sick. Oftentimes I am not notified until the final hours of life and not always able to get to them. Thank you for your consideration
Fr. Buddy
Grief Conversation
Click here for a grief conversation.
Father Buddy beautifying our cemetery
Father Buddy Beautifying the Church w/New Lighting
Daily Readings
Weekly reading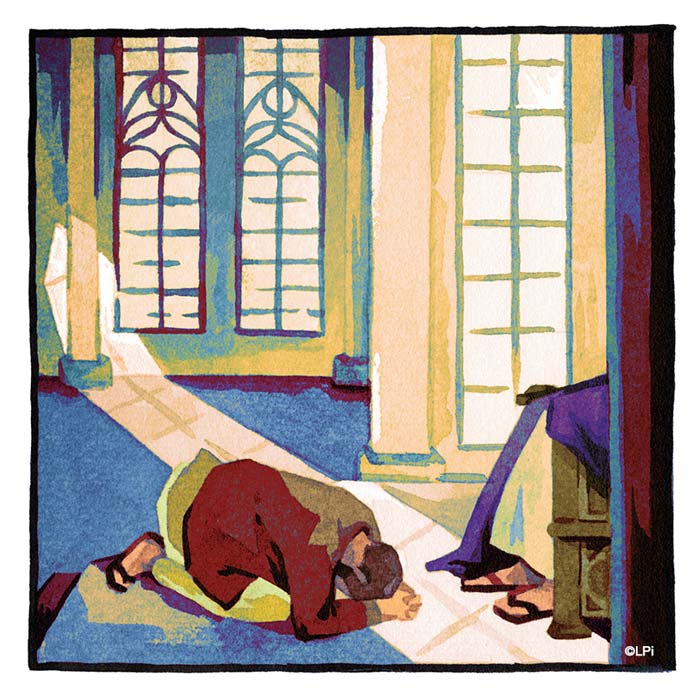 Weekly reading
Readings for the week of September 17, 2023
© Liturgical Publications Inc