Edge - Bug
NOTE: There is a bug in Edge and Internet Explorer - they so not display the bulletin currently.
Please use Chrome or Firefox.
DIVINE MERCY DAILY REFLECTIONS (Jesus speaking to St. Faustina in bold print; from the Diary of St. Faustina)

The Feast of Mercy
The Very Depths of Tenderness
Everything that exists has come forth from the very depths of My most tender mercy. Every soul in its relation to Me will contemplate My love and mercy throughout eternity. The Feast of Mercy emerged from My very depths of tenderness. It is My desire that it be solemnly celebrated on the first Sunday after Easter. Mankind will not have peace until it turns to the Fount of My Mercy (Diary, 699).
My Prayer Response:
Thank You, Jesus, for the Feast of Mercy that comes from the very depths of Your tenderness. May mankind find peace by turning to this fount of Your mercy.
Office Hours
Monday - Thursday
8:30 am - 4:30 pm
Closed Noon - 1:00 pm for lunch

Friday:
8:30 am - 11:30 am
Mass and Confession Times
OUR LADY OF THE LAKE
Mass Times
Saturday Mass: 4:00 pm
Sunday Masses: 7:00 am & 11:00 am
Monday: NO MASS
Wednesday Mass: 12:10 pm
Friday Mass: 6:30 am

Confession Times
Saturday: 3:00 pm - 3:50 pm
Sunday: 6:30 am & 10:30 am
Wednesday: 11:40 am
Friday: 6:00 am

ST. MARTIN DE PORRES
Mass Times
Sunday: 9:00 am
Tuesday & Thursday: 5:30 pm
First Saturday of each month: 9:00 am

Confession Times
Sunday: 8:30 am
Tuesday & Thursday: 5:00
First Thursday of each month: 11:45 am
First Saturday: 8:30 am
Important Message to all Parishioners
If you know that one of your friends or loved ones is nearing death, or was recently diagnosed with a terminal illness, please notify the parish office immediately so that we can make an appointment to administer the Sacrament of Anointing of the Sick. Oftentimes I am not notified until the final hours of life and not always able to get to them. Thank you for your consideration
. Fr. Buddy
A Message from Father Buddy
Grief Conversation
Click here for a grief conversation.
Renovation Progress Reports
Click here for renovation progress reports.
Father Buddy beautifying our cemetery
Father Buddy Beautifying the Church w/New Lighting
Blessing of the Fleet 2020 - Father Buddy
Father Buddy's 1st Fleet Blessing
Pro-Life News
The truth of God's Word exists before Mary's own choosing. She submits to a word, a truth she did not create.
At the heart of the "pro-choice" mentality is the idea that we create our own truth. This mentality holds that the value of the unborn child, and that child's right to exist, depend upon the choice of the mother.
Catholic Radio Station
Everyone is invited to tune in to the Catholic Radio Station, KLFT, 90.5 FM to learn more about your Catholic Faith. For good Catholic music, you can also tune in to 90.9 K-LOVE.
Daily Readings
Weekly reading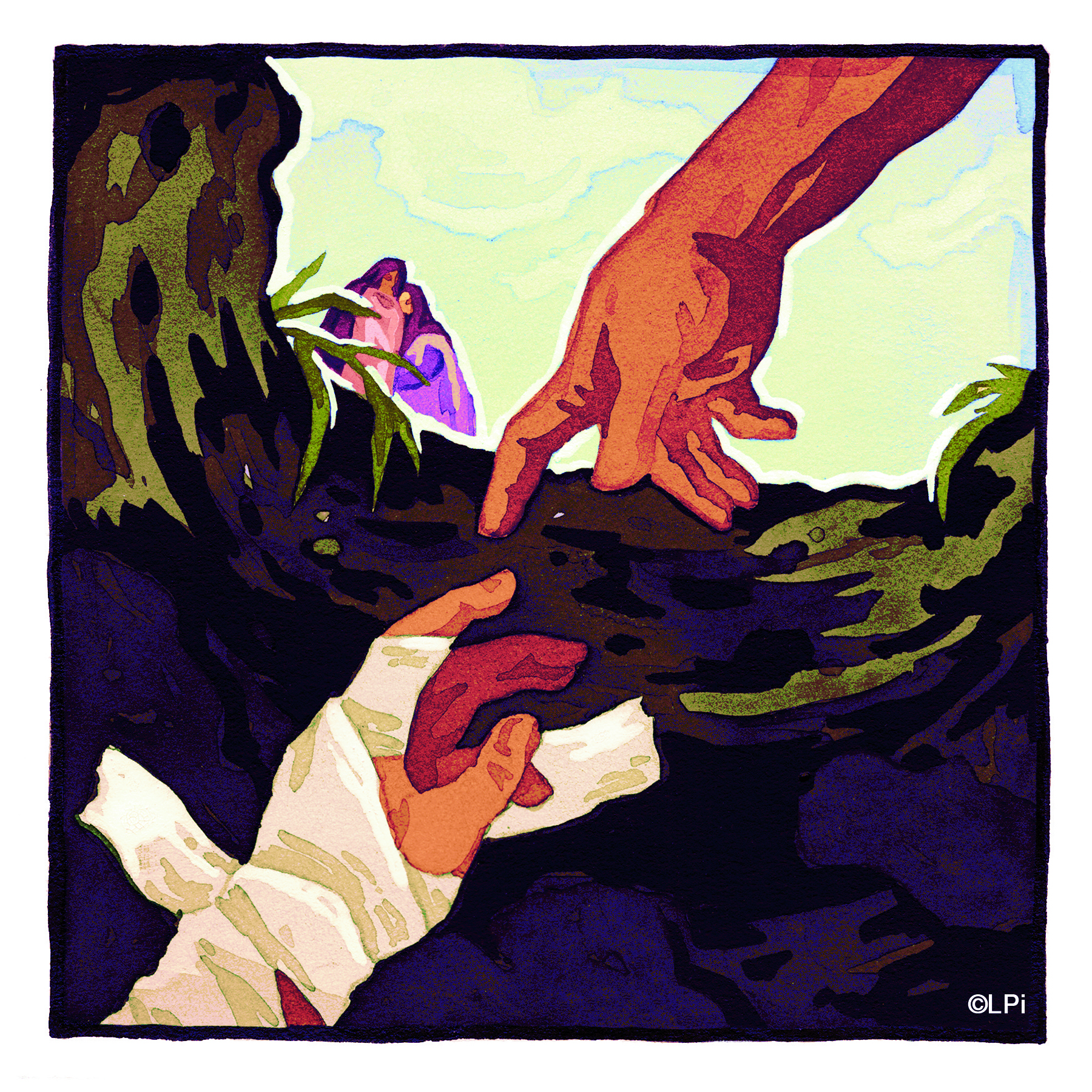 Weekly reading
Readings for the week of March 26, 2023
© Liturgical Publications Inc